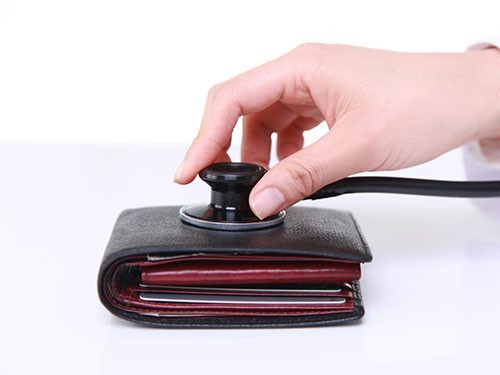 Public organization "Guild of protection of medical personnel" conducted a study and came to the conclusion that the Ministry of health overestimates the data on average salaries of doctors. The survey involved approximately 8 thousand 34 doctors of different specializations, working in 85 regions of Russia.
It turned out that the average salary of a doctor, regardless of the profile, at least on 10 thousand rubles lower than indicated in the official data of the Ministry of health: according to the Ministry, the average wage of a doctor is 52.9 thousand rubles per month, while according to the survey, its value does not exceed 42.2 thousand per month.
Initially, the authors of the study suggested that the difference relates to the need to take into account in the calculations of income tax – 13%. However, even with the tax official data do not coincide with the survey results. According to the study "Guild protection of medical workers", the average base salary of the physician at no additional cost amounts to only 13.8 thousand rubles, and with bonuses on one bet – 26,3 thousand rubles. The indicator 42.2 thousand per month achieved by the work of physicians at several rates, as well as additional daily duties and in other jobs.
According to the authors of the survey, unrealistic figures of the Ministry of health due to the fact that, in addition to all overtime, "average salary" also included the salaries of the leadership of medical organizations, and doctors ' salaries in private hospitals.
Experts of the Guild appreciate the amount of processing physicians of all specialties as follows: from 1.2 rates from primary care physicians and pediatricians to 2 rates of radiotherapists, nutritionists, anesthesiologists and endocrinologists. The average processing rate was, according to the survey, the rates of 1.45, while according to Ministry of health, this ratio has decreased from 2014 to 2016 from 1.46 to 1.4 rates.
Recall that, according to the statement of Vladimir Putin, the salaries of doctors by 2018 had to be raised to 200% of the average regional wage, and the wages of middle and Junior staff – not less than 100% of the average wage in the region. Veronika Skvortsova stated that the average salary of a doctor will be the same date, not less than 90 thousand rubles per month. However, it has become apparent that these promises will fail, despite the reduction in the number of medical practitioners and other optimizations.
Earlier on the impracticability of the may decrees of the President said the Director of the Central research Institute of organization and Informatization of health, Vice-President of the National medical chamber, Vladimir Starodubov.According to him, the order to bring in 2018 the salaries of doctors to 200% of the average for the region is unrealistic and will leave medicine most areas of the country without funds.