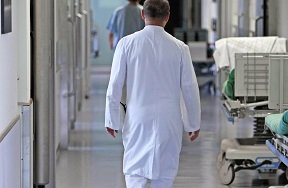 The shortage of surgeons in the clinics of Russia is about 2 thousand specialists. On Thursday TASS said the academician of the Russian Academy of Sciences, chief surgeon of Ministry of health of Russia, Director of the Institute of surgery. Vishnevsky Amiran Revishvili.
"We lack about 2 thousand specialists, the so-called outpatient surgeons across the country. This is a huge problem that needs to be solved," said Revishvili.
The most acute, this problem in remote regions of Russia, in Arctic areas where it is harder to attract young professionals. "Today, in the year we do 10 million surgical operations in the country. It would seem that the number is huge, but with the staff we have a problem, including in hospitals, especially in the periphery," added the academician.
According to Revishvili, can solve the problem of the development of telemedicine, when the patient can be consulted or to operate remotely. "There are technologies that perform all the functions of the surgeon with the help of remote tools. And in our country, there were businesses that produce such technologies. Already designed your robot in Moscow (by the example of a robotic surgical Da Vinci), but while going experimental work," said the surgeon.
He noted that this year returned to a system of national health research centres, which, along with the MoH will be in charge of large areas of Russian healthcare. "The Institute. Wisniewski will be in charge of General surgery in the country. This includes the development of standards of patient treatment, the assistance, which must be the same across the country, and the development of telemedicine", – said the Agency interlocutor.