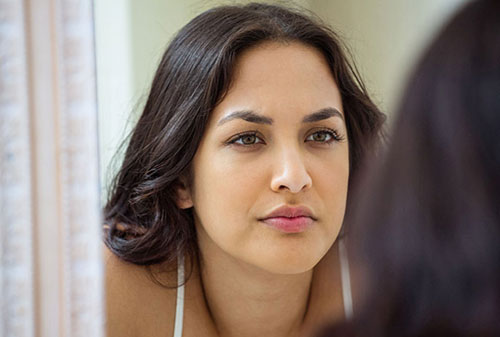 In order to learn to respect yourself, you need to convince yourself that You deserve it. Let's see how this is easy to achieve.
15 tips on how to learn to respect themselves:
1. The society inspires the woman, what she must be realized in all spheres of life. In addition, she needs to be successful in each of them. In fact, it is impossible to do everything and be everywhere at altitude. Remember that You are just a normal and real woman, not the heroine of the series. So if You managed to succeed at least in one area, for example, in work or personal life, then You not only respect yourself, but also with a clear conscience, be proud of yourself.
2. Buy yourself some nice clothesthat will emphasize all Your dignity. Of course, the girl, especially if she is married, society instills the idea that she needs to save everybody and to buy clothes solely on sales. This is not so.
3. Learn to respect your body. To do this You need to be able not only to refuse from imposed food during family gatherings and not eat fast food, but without a regret to throw away all that food, the appearance of which You do not like. With age many women can safely eat tasteless food in the cafe or would not contrive a scandal, if you see the dish of the hair.
4. No matter how old You are, You have the same right as everyone else, in order to enjoy all the best. You are not obliged even to give other children a place at the window, if they want to sit there. You have every right to rejoice in the arrival of spring and at the weekend walk in the Park, doing millions of photos on interesting and unusual background.
5. Learn to go to the gym in order to improve their health, and not to finally lose weight and fit into the standards. This approach will help You to train more efficiently, keep training and just get pleasure from the process.
6. Soberly think of all their flaws. Not every one of them to fight, some is taken as a feature of the psyche that does not change. For example, inconsiderate people perceive the whole picture, not particularly going into details, but it is property of the psyche helps to make decisions faster and manage to do more during the day. If You have spent many years trying to overcome such a disadvantage – just stop torturing yourself and do not choose for themselves this work, where mindfulness is valued above all else.
7. In my spare time list all your knowledge and skills. If You do the job right, You will see that You have a huge stock of knowledge and skills that will help You in any situation to feel confident and allow you to quickly find a job.
8. If You don't want to meet anyone, you should not do it through force. Also, do not thank a person for their service if You don't like what he's done for You. Sometimes people have good intentions and interfering in Your life making everything so much worse.
9. Not worth it to repeatedly call someone or to write. Most likely, the person just does not want to communicate with You. Of course, there is a small percentage that he just forgot to call You back, but this situation occurs very rarely.
10. Take responsibility for their own health. Of course, there are many diseases, the occurrence of which has not been studied by science, but even if You follow the basic rules of hygiene and eating healthy Your life will be much better.
11. You should not have sex if You don't want to, and drinking alcohol only due to the fact that someone insists and doubts in their respected.
12. Sometimes, what seems like an unlucky streak: You threw a loved one, or You can't find a job. But think about what the world is huge. It is possible that in another town requires professionals, or on the streets of a strange country You can find your destiny. If You're depressed or stuck, the surest solution is to try a little bit to change your life, especially if You really have nothing to lose.
13. Respect your time. Not necessary to help someone to the detriment of themselves. Many people make the mistake of doing something for free. Your time consists of all of the knowledge and skills that You once received, You may even have to pay for tuition. So think many times if You need to help familiar people with their requests that relate to Your specialty. If You have time to spare, You can spend it to give paid workshops, or just relax.
14. Dedicate yourself time to rest. Unfortunately, if you perceive the holiday as a change of activity, the body is not resting. You need to allocate a little time for the usual lazy relaxation, during which You can sleep an extra hour or passively to lie with a book in bed.
15. Most importantly: don't let other people manipulate Your mood and provoke You into rash acts.
Svetlana,