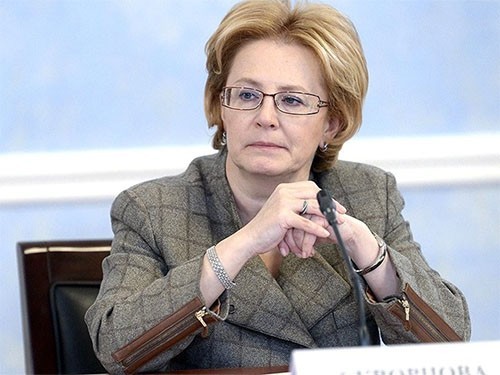 Due to cancellation of the internship last year managed to close 6 thousand jobs in the primary sector. About this informed the head of Mizdrava Veronika Skvortsova at the opening of the IX all-Russian conference with international participation "Week of medical education – 2018" in Sechenovskiy University. According to her, to abandon the previously required of internship training has allowed the transition to the new "practice-oriented" educational standards and a new form of admission to the profession – primary accreditation graduates.
According to Skvortsova, in the curriculum of universities has changed, allowing graduates is internship to complete the internship in last year of study. But accreditation requires a diploma to receive "recognition from the professional community." "Primary accreditation graduates do not spend their teachers, and industry professionals, assessing whether a young specialist to work independently, – the Minister reminded. – In 2016, were graduates of the pharmaceutical and dental faculties. In 2017, this requirement was extended to all basic education. To date, accreditation has gone about 31 thousand graduates. It gave more than 6 thousand young professionals who are immediately able to perform the functions of primary care physicians".
Recall that accreditation was one of the most hotly debated aspects of the law "About bases of health protection of citizens. Reacted negatively to the professional community and to the cancellation of internship – experienced doctors doubted that a graduate of the University who are going to "plug the holes" in clinics, it will be immediately ready to work independently. However, after a year of the new system is already possible to draw conclusions about what these fears were not confirmed, said Mednovosti sechenovskiy rector of the University Peter Glybochko.
"We all feared that if no internship, then tomorrow there will be nobody to work in clinics, – said the rector. – But time has shown that our graduates with whom the University does not lose connection, feel for the workplace confidently and comfortably. We have made changes in the curriculum, began to pay more attention to practical skills, preparation for future work in clinics, dispensaries, specialized centers. And it yielded fruit."