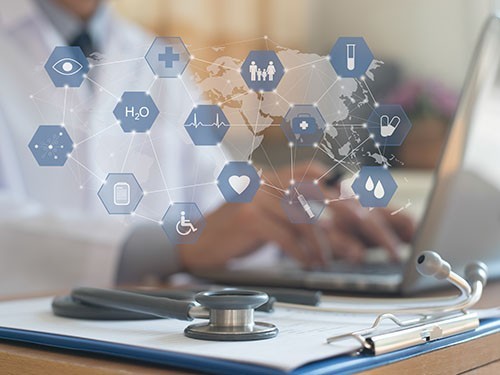 In the next two years to a national electronic system to connect all medical institutions of the country, said Minister of health Veronika Skvortsova at a joint meeting of the Federation Council Committee on social policy and the General meeting "of the Council of rectors of medical and pharmaceutical universities" in the First MGMU named after Sechenov. It also includes the creation of the Federal register of medical workers, "the electronic portfolio" which will appear in open access.
Until the end of 2018 into a single digital space will merge all the clinics and hospitals in the following year, the national electronic system will be available for the rural clinics and FAPs. "By the end of this year we will complete the formation of vertically integrated telemedicine system that goes from each national medical center on the appropriate profiles," she said. This system will be open and patient. "It is important that the patient is managed through a personal account to communicate with the entire health care system, had access to their documents," – said the Minister.
According to Skvortsova, the integrated medical system provides the interaction of all domestic medical institutions, and in the future will become the basis for distance education and telemedicine consultations. The system will be integrated with state portal of continuing medical education connected to 450 scientific and educational institutions. "Our task is the formation of a national system based on uniform requirements, – said the Minister. – Before we never had uniform requirements, clinical guidelines. Moreover, it was fashionable to have different visions in different scientific schools. Today we are moving to a single set of clinical guidelines, which are updated at least once a year, and will make a matrix for the educational programs. We need to make the system of continuous education alive, so that would not lagged behind practice in our advanced clinics".
In addition, Skvortsova announced plans to create a Federal register of all licensed medical practitioners, regardless of their place of work (in the public or private sector). The Federal register will be required, including, for authentication of the physician in the framework of telemedicine, she said. "In order for the whole system of quality of medical care to work, we need a unified public system in the health sector have subsystem the Federal register of all physicians and in the future nurses," said the Minister. According to her, this system will allow you to actually see the "portfolio doctor" – data about education, obtaining and confirming of specialization and other information.