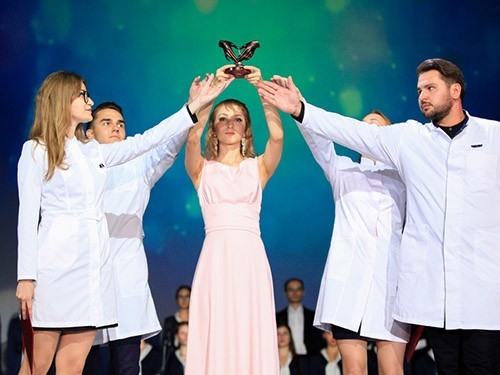 This year in sechenovskiy University received 5 pairs of twins and one triplets. Most received (65%) were girls, 60 freshmen have children, 29% of new students are the successors of the medical dynasties, the oldest freshman at age 60, and she chose the specialty "Social work". The average score of the exam in medical specialties was 94, reported the press service of the University.
In the jubilee year (this year the leading University of the country celebrates 260 years) competition in sechenovskiy University made up of 31 people in place. Of the 35 thousand applicants who have applied for admission, the students began 2481. The maximum score of the exam was coming to study in the innovative program "the Doctor" – 99, this profession took 49 people. The high competition has developed for the specialty "Medical biochemistry" – 59 people in place.
Current first-year students come from 36 regions of Russia. More than 250 of them are winners of school Olympiads at the Federal level; 761 – have the certificate with honors; more than a thousand – graduates of the biomedical classes and sechenovskiy preuniversity. Among the leaders in the number of enrolled students – Moscow, Moscow, Bryansk, Kaluga and Penza region.
Freshmen 2018 will be trained in five departments, three centers and five institutions. Future doctors waiting 122 Department sechenovskiy University, located in five University hospitals and other leading medical and research institutions in the capital region. "Despite his advanced age, sechenovskiy University today – is a young, dynamic Corporation. In the framework of the 5-100 Project we are opening a science and technology Park of Biomedicine. Institutions that enter the Park will allow us to prepare, "the doctor of the future". Here our students can not only learn, but also to do science. They will create new bio-products, medicines and implement it all into practice University Clinical center", – said at the ceremony of initiation into students, the rector of the University, academician Peter Glybochko.