In the commercial clinics, the majority of us works stereotype for comfort you have to pay, and a lot. We learned that there are clinics at the highest level and completely free. How this was possible, says chief doctor of the CDB № 6 Victoria Nazarchuk</b>.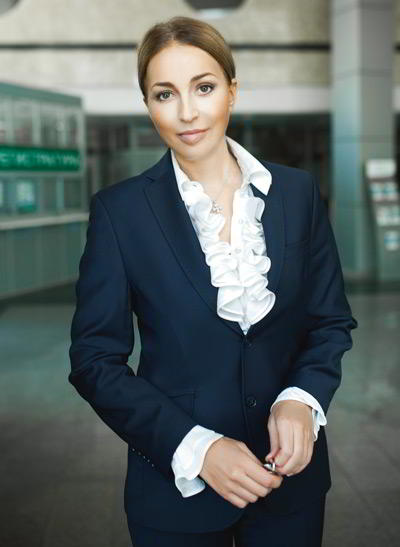 Viktoriya Vladimirovna, everything that is happening in our health care system, kills faith in doctors and medicine. Your clinic on this background — just an oasis of well-being. What is the secret of success?
V. M.: one should Never confuse the medicine with the health system. Medicine is the science and practice based on it. And the health care system and bureaucratic structure, depending on the state of the economy. This relationship we observe in recent decades: reeling economy suffers health care.
If you compare our medicine with the world, it is no worse than medicine in the US, Europe or Israel. We have a lot of talented doctors. By the way, in Israel about one-third of successful doctors came from the Soviet Union who studied and started to work in our medicine.
And dissatisfied patients in particular the organization of medical care, not doctors. That is why we at our clinic have set the task to iron out all the flaws of the health system, to optimize the work of the clinic so that was convenient to everyone, both patients and staff.
For example, in the registry of our patients receive an itinerary in which everything is so clearly painted, where and when to come, that everyone will understand. Plus, our experts have developed a memo of the rules of preparation for diagnostic tests. All this allows you to work calmly, without queues. Patients come at the appointed time, and then take specialists, in rare cases you will have to wait a maximum of ten minutes.
The Minister of health Veronika Skvortsova once called on the private sector of medicine to help with knowledge and experience in public clinics, whose path of modernization is just beginning. Do private clinics in its development so much superior to the state?
V. M.: Public hospitals there are long, they are constantly moderniziriruyutsya, reformed in connection with the reorganization of the health system, and with technological changes such as computerization. And most of the private clinics is just beginning its formation. Knowledge and medical experience primarily in the greater degree has been gained in public institutions. Therefrom in commercial medicine come highly skilled professionals bring experience, combining it with personal enthusiasm and desire to build new forms of work in medicine, a new relationship between doctor and patient. The difference of state medical institutions and private clinics hidden in the forms of governance. In a commercial structure is more flexible — there is less bureaucracy, more creativity — and, of course, funding sources.
That is, in the Russian medicine is all about money, and the existing problems, including the negligence of the doctors, from their lack?
V. M.: Money is needed to purchase equipment, repair. Everything else depends on the team and its leaders from their responsibility and desire to do their work efficiently and professionally. So that solves the caring and creative.
Being a medical doctor, you've defended a thesis on "the specifics of the economic institutions of the social sphere (on the example of health in modern Russia)." Say, modern medicine is art or is it business?
V. M.: Modern medicine, I repeat, is a science and an effective, creative introduction of its achievements into practice diagnosis and treatment, and ultimately a healing art. Yes, it is art.
And yet even the most skilled doctor is financially interested person. In private clinics, the doctors come to work more for money?
VM: a Good doctor is usually a creative person, he seeks out opportunities for professional development, to a lesser extent thinking about how to earn more money. Private clinic — the perfect springboard for this. Here the doctors can work on the most modern equipment, learn innovative technologies and therefore faster to develop in the professional plan, getting decent money for their work.
And, of course, at the head of a private clinic is indeed more opportunities for a flexible approach to remuneration of employees. Missing some bureaucratic hurdles, a more simplified individual approach to the assessment of the quality of labor.
What medical specialty income is in the first place?
V. M.: Surgery. In our clinic all the surgery is laparoscopic, the level of training is very high, and therefore the flow of patients is very large. Despite the fact that the method itself is costly, it brings income. People come to us because they believe in the result. Moreover, the information about quality of treatment is spread through word of mouth, we even is not needed.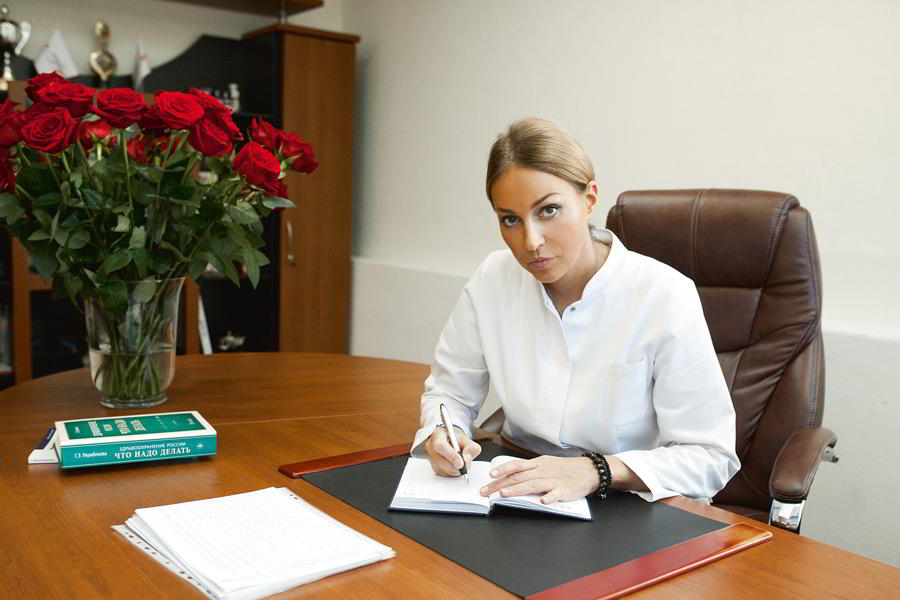 Then tell me why all the same word of mouth teaches you how not to be deceived private clinic?
V. M.: I think the talk about the fact that private clinics are set up primarily to pumping money, coming primarily from the entrainment of some small private centres of questionable diagnostic and therapeutic methods. Such clinics and bring a shadow on the entire private health sector. But, as practice shows, such companies do not last long. The second reason is the relatively high prices on research and treatment in commercial medicine. But, if you look in the large state diagnostic centers prices no less. I will say that the majority of patients treated in them, MLA? But large commercial providers now collaborate extensively with the system of local self — allocate quotas or take direct referrals from clinics.
Your clinic works on the CHI system?
V. M.: In the first half of this year, 62 % of patients served at our clinic it is for the MLA. This is a very large percentage. Any resident of the Russian Federation can get our advice, and if necessary, he will be provided with highly specialized medical care and even hospitalization. The hands should be only a Russian passport, insurance and all.
How do you feel about the fact that doctors pay for the result, i.e. the absence of disease? Now about this increasingly began to speak.
VM: you See, the effectiveness of the treatment depends not only on the doctor, and first of all from the responsibility of the patient for their health. From when he asked for help, does prevention does a timely check-up (the possibilities for this now is and good). It is important that the patient felt solidarity with the doctor responsible for their health and quality of life. If the patient thinks that now he will come for the result, the doctor for him to do, everything will be cured, because he paid for it money is not the right approach. In addition, there are diseases (and there are, unfortunately, not enough) are either completely impossible to cure, or stage of the disease is such that it is possible to achieve only remission or alleviating pain.
With expert staff whether there is a need to monitor the quality of medical care?
V. M.: This is a mandatory stage of our development. We regularly conduct a survey in the outpatient and inpatient Department of the clinic — the recorded wishes of clients, we analyze their estimation, are working to resolve emerging issues. According to an independent ratings, we're good. So, the hospital number 6 is included in the list of the best hospitals not only in Moscow but throughout Russia. And we aim to retain and strengthen this position. In addition, there are standards recommended by the Ministry of health, they have to perform. And there are competent heads of departments to organise and control workflow. In unclear diagnostic and therapeutic cases carried out consultations.
Whether in the practice of your clinic lawsuit?
V. M.: trials we did not have. And to protect themselves had. Received a complaint the patient for a hip replacement eighteen months after the operation. At the stage of independent expertise we won the case. There such a precedent in the future — we will objectively understand. If the defense is going to need a doctor, arrange it at the proper level.
Hospital, no matter how great it may be, is not conducive to the emergence of positive emotions in patients. And you got people smiling.
V. M.: you are right in part. The hospital theatre. As a rule, come to us with a problem, pain, trouble. Although recently there have been more optimistic dynamics of visits to doctors, more and more people come to the clinic for preventive screening. This is a good approach to maintaining your health and quality of life. But even if patients come to us with serious problems, they leave with a good, upbeat mood, with joy. Passed a difficult examination, operated in the surgical hospital, decided a long time troubled problem — and on a shower it became easier. Our patients can see for yourself how the process is organized, what modern equipment is in hospitals, what is the mood of doctors. We always remember that there are patients who need to them sympathetically listened to, sympathized with. Try to follow the famous statement of V. M. Bekhterev: "he is a Bad doctor after a conversation with which the patient has not become easier." From here and a positive attitude.
However, this principle is not quite typical for modern medicine. Rather, it is a special case.
V. M.: I worked for a long time in the fgbi "national research medical center cardiology" under the guidance of renowned physician Yevgeny Ivanovich Chazov. He taught us to treat the patient as a relative or friend, often repeating: "Charity is the basis of healing". This is correct, this principle we adhere to in the work of his clinic. According to this principle, build relationships with their patients.
And on what basis did you choose the staff of the clinic?
VM: a Good doctor is always a combination of professional and personal qualities, and personal for me comes first. Their professional competence can easily get. For me it was important to find employees that share the values of our hospital: love for the profession, to the patient, the desire to develop and continuously grow as a professional and human terms, the possession of such qualities as honesty, conscience. Conscience is generally a good helper in any business. And in medicine about it is certainly impossible to forget. I can confidently say that we have assembled a very professional team of like-minded people, people close to us in spirit and beliefs. This gives a strong synergistic effect. Our patients feel and appreciate the special atmosphere of care and attention in terms of quality care.
Facts and figures
Central clinical hospital № 6 was built as an asylum for the leaders of the Ministry of Railways.
Here today are served by stars of show-business, sportsmen, the business elite of Moscow and ordinary people.
Currently in hospital # 6, over 100 specialists work.
The surgeons of the hospital they spend about 70 % of all bariatric operations in Russia. Provides free patient support after surgery (including treatment of complications).
In the state all — star team of traumatologists and orthopedists, a leading oncologist and breast physician of the RAS V. V. Cavazos.
A huge database of rehabilitation programs conducted by the departments of physiotherapy, balneology, hydrotherapy, etc.