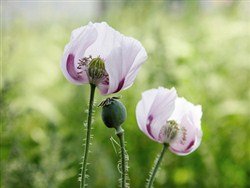 Legislative Commission of the government of Russia has approved the draft law on the procedure of cultivation in the country of narcotic plants for medicinal purposes, reports "Interfax" with reference to the press service of the White house.
According to the Agency, the document is aimed at import substitution in the segment of narcotic pain medications. It is proposed to determine the order of cultivation of narcotic plants with the aim of creating in Russia a full production cycle of narcotic drugs and psychotropic substances.
In particular, we are talking about the allowed varieties of narcotic opium poppy. In the explanatory paper to the bill States that the country registered 13 drugs based on opium, nine of which are included in the list of vital and essential medicines. They are all made from imported materials States, most of which imposed sanctions against Russia.